Bullets Numbering Exercise 2
In this exercise you are going to practice everything you learned so far from character, paragraph and list formatting and create a simple receipe.
Instructions
Open the file bullets-numbers-ex-2-start.odt
Start formatting the document so the end result will look similar to the image below. You can also find the image attached for better viewing.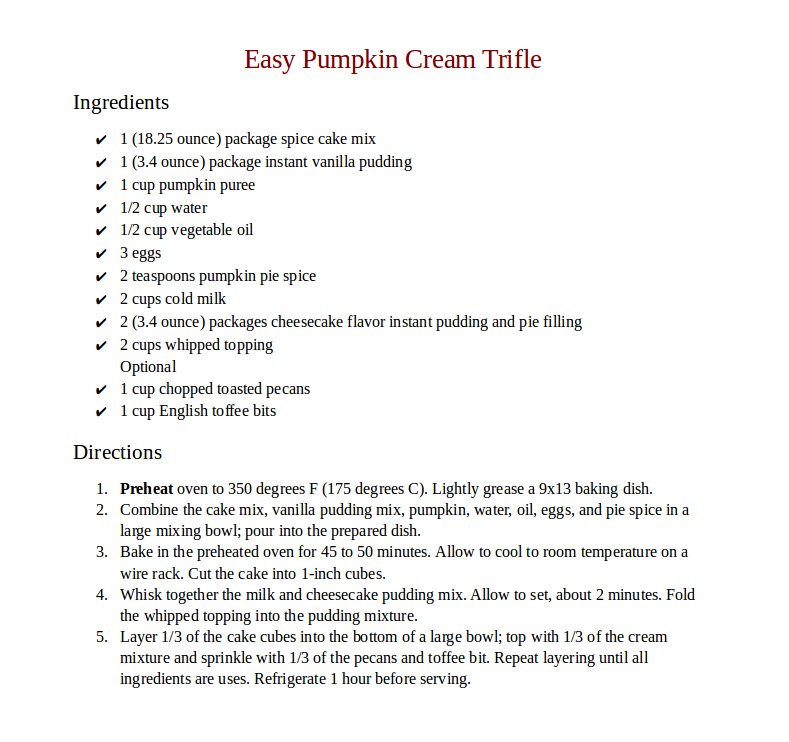 Tips for formatting
For the title change alignment, font color and size
For the subtitles (ingredient and directions) change font size and paragraph spacing. Try not to use empty lines!
For the lists use bullets (ingredients) and numbered (directions) and increase the line spacing
For the word optional use the unnumbered entry command
Save your file and submit.