Create Vector Art
In this exercise you will create a simple vector with Draw. Your goal is to design an apple icon like the one shown in the picture below. Make sure you have studied the Combining Objects page in this lesson.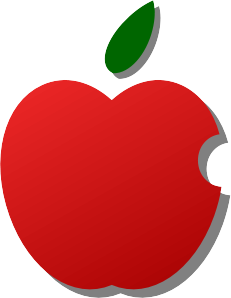 Instructions
1. Create a new drawing with Draw and name it apple-icon-exercise.odg.
2. Start drawing the apple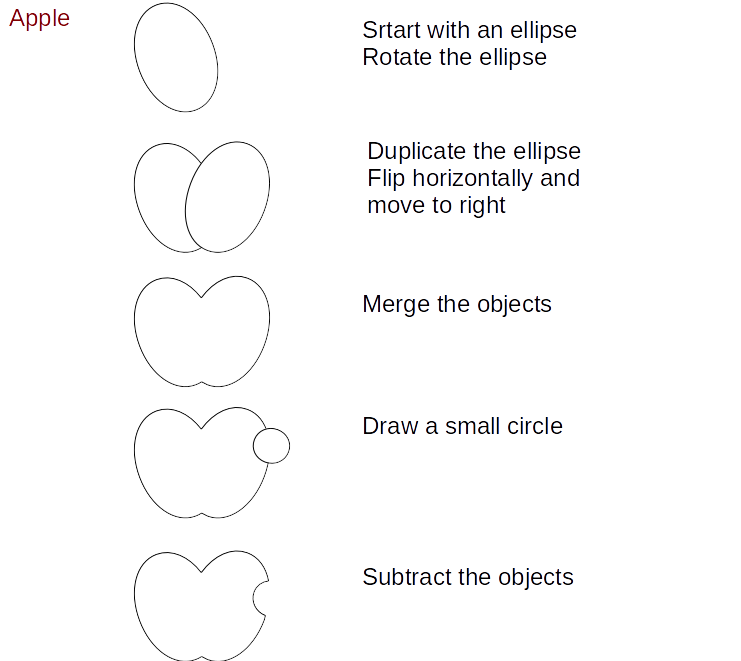 3. Draw the leaf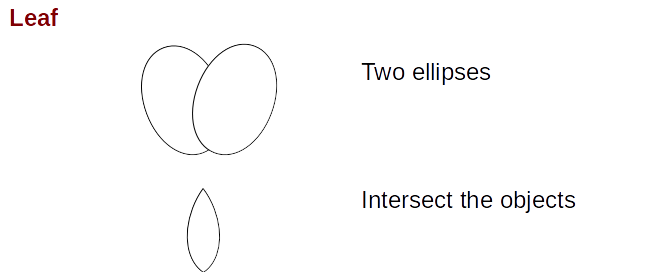 4. Position the apple and leaf, put colors, and optionally add a shade and remove lines.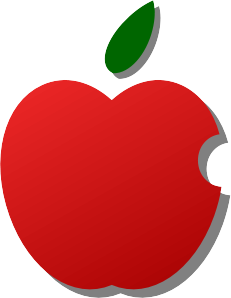 5. Save your file and submit
Check out the video below for full instructions.