Tinkercad tutorial
Create your first 3D design online

1. Account creating and navigation
In the previous session we mentioned Tinkercad, as an easy-to-start online application for 3D design. Here, we will do a walk-through of its basic features.

Sign up
In order to use Tinkercad, you need to create an account or link one of your social accounts (Facebook, Google etc.). In case you do not wish to do any of the above, you can create an account using a Mailnesia alias.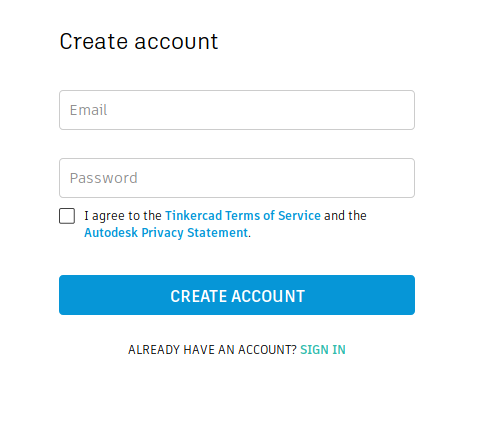 Browse designs
Now that you have an account, click on the Gallery on the menu to check out others' designs.