Submodule 4.2: Displaying Content - Media - Alerting Users
Tables
Cards
Images
Media Object
Alerting Users
Tables
In this submodule, we will examine tables and Bootstrap classes for styling tables. We will be modifying the aboutus.html page to add a table.
Let us get started by opening aboutus.html page in the code editor. we will add a new row of content after the Corporate Leadership row in the page. We first start by adding a row and columns to the page as follows: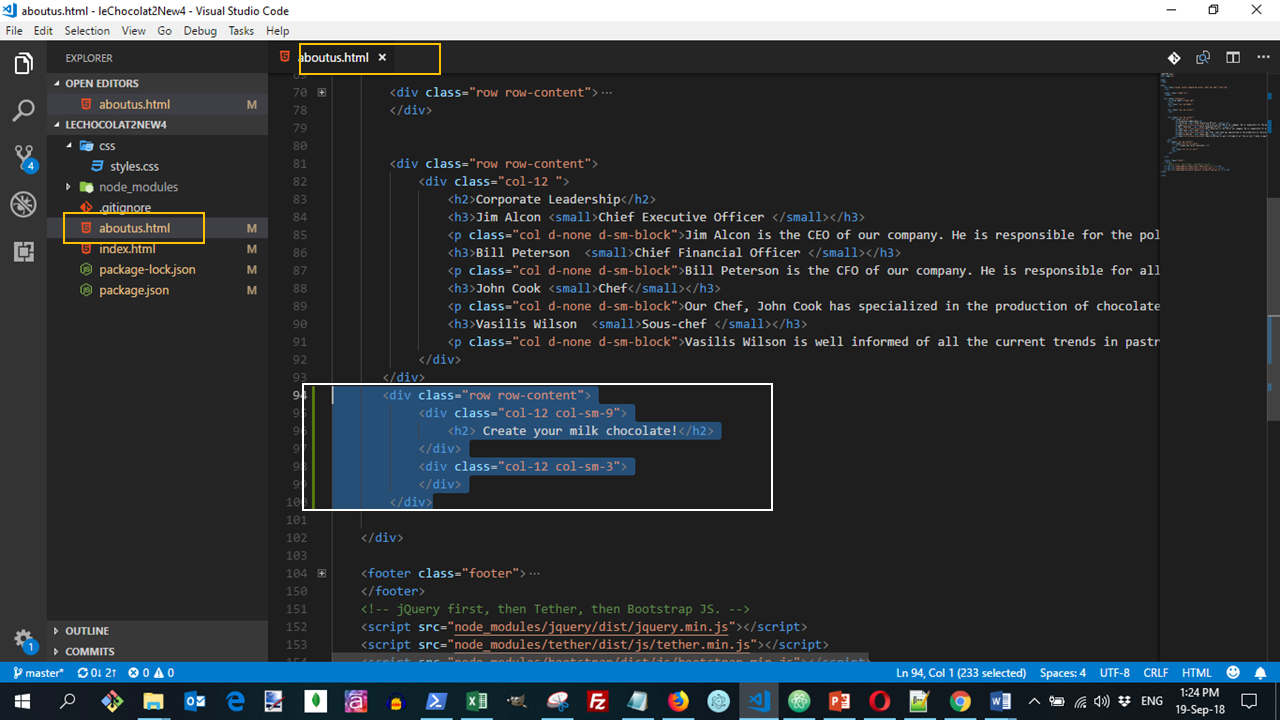 The above code will create a page displayed as: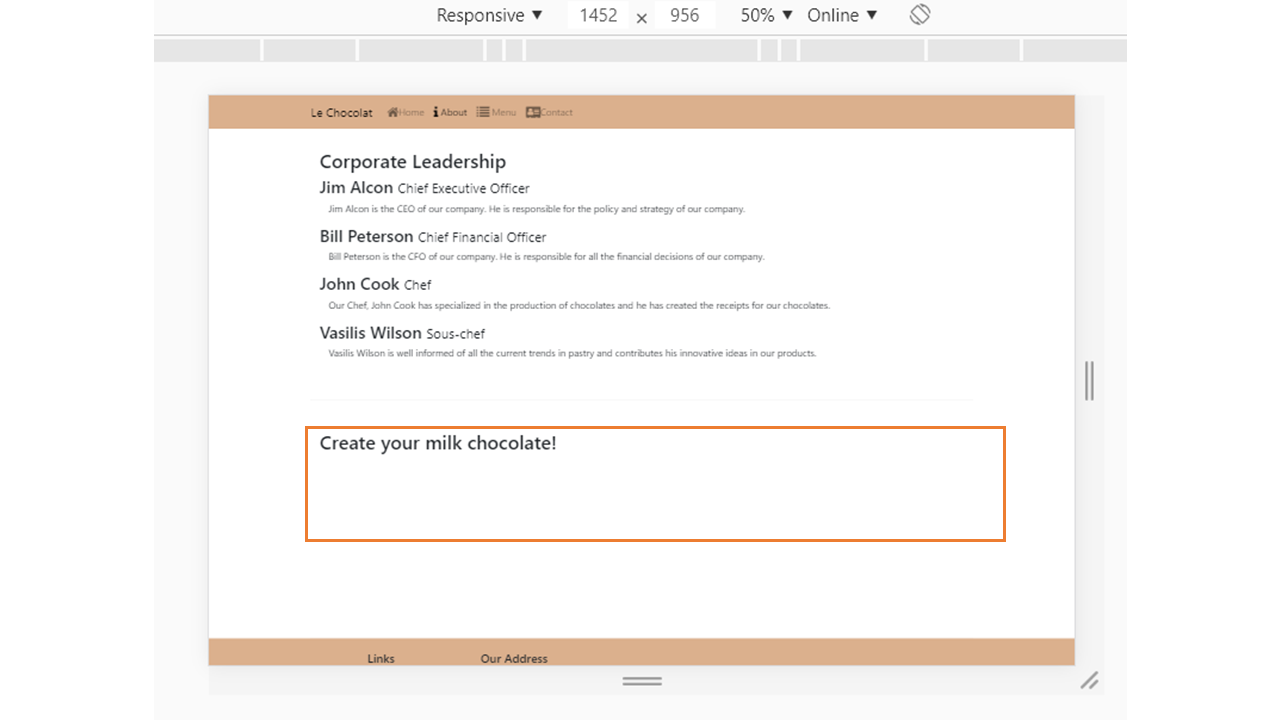 Inside the first column of this row, after the <h2> tag, insert the table as follows: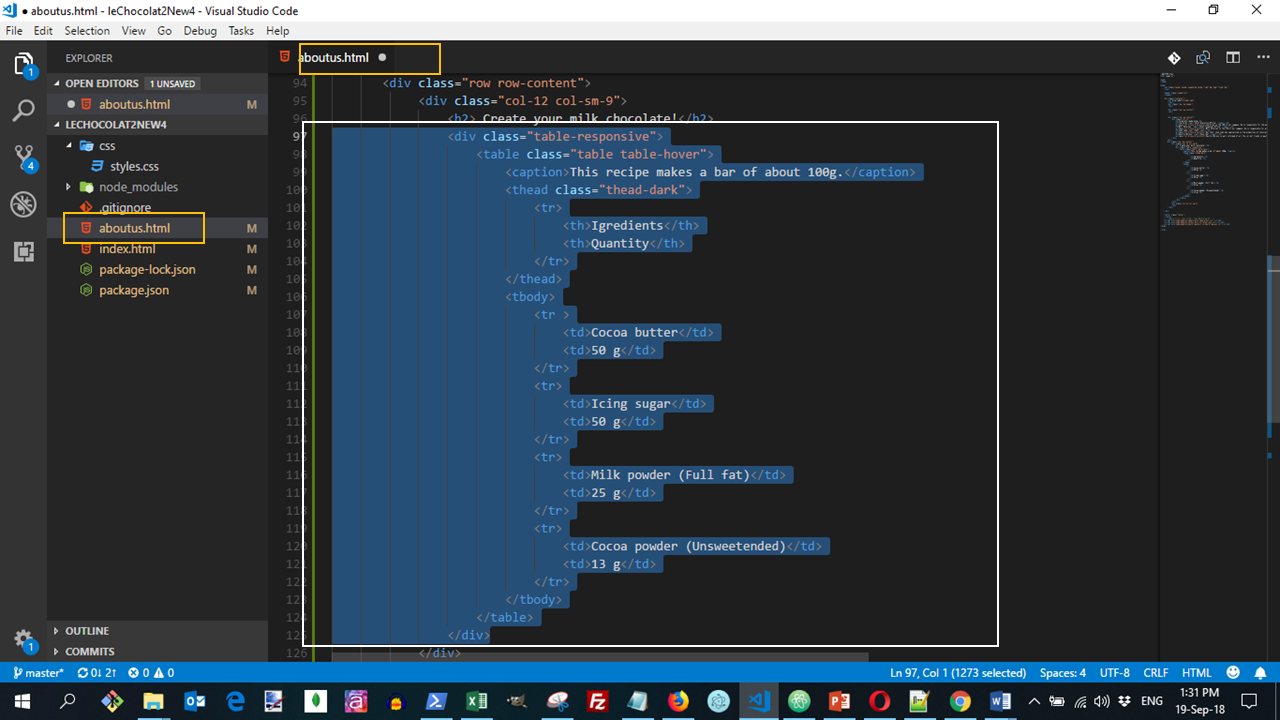 Note the use of table-responsive class to create a responsive table, and the table-hover and thead-dark classes for styling the table.
The above code will create a page displayed as: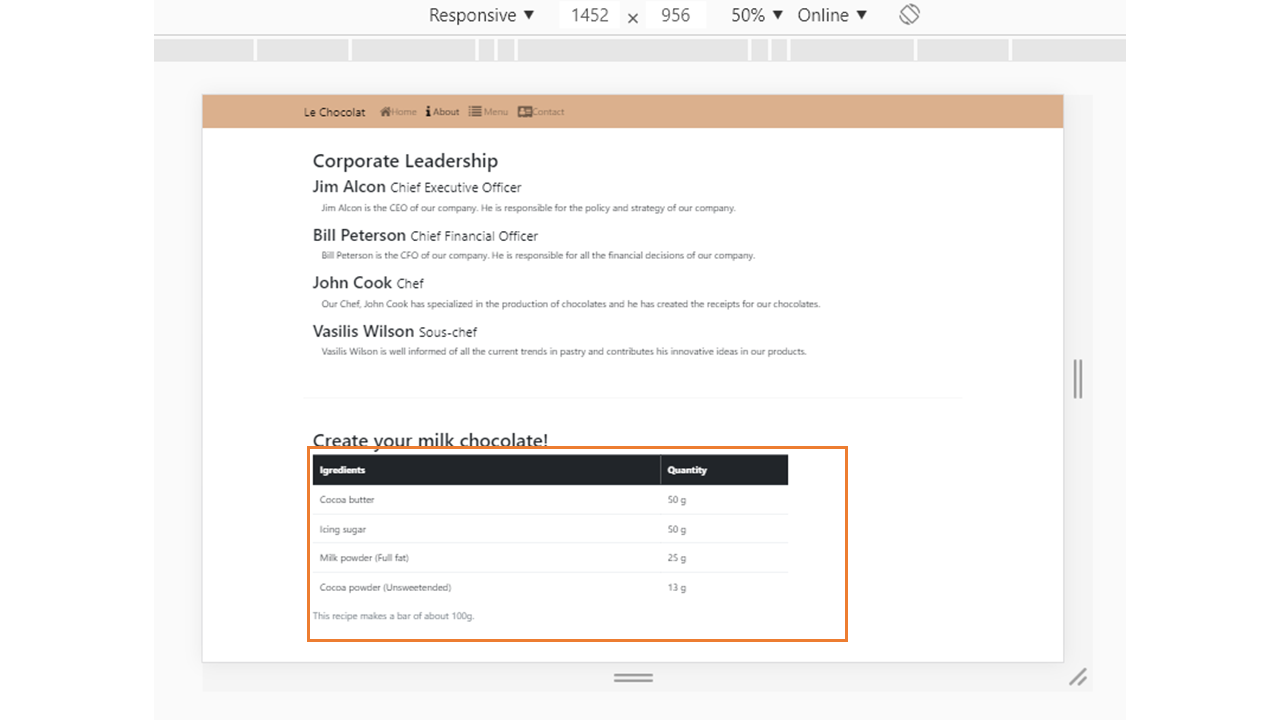 To change the default colors for dark and hover table add this code to the styles.css file: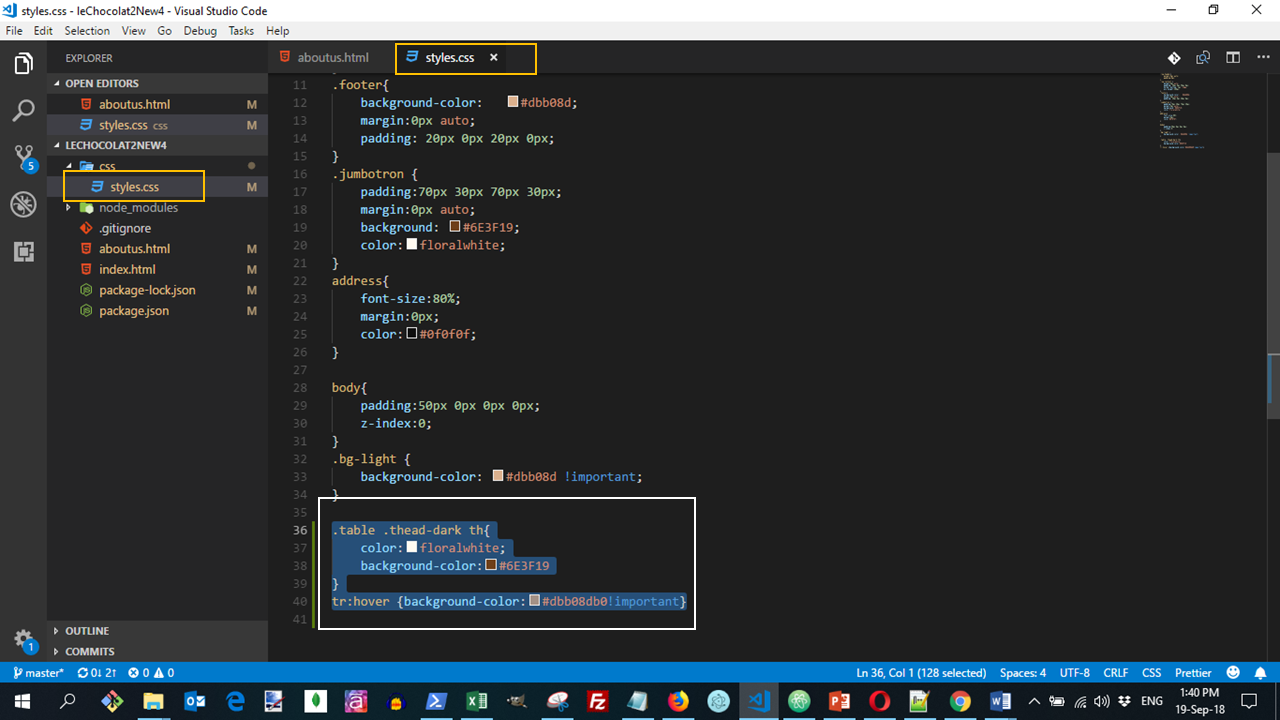 The above code will create a page displayed as: